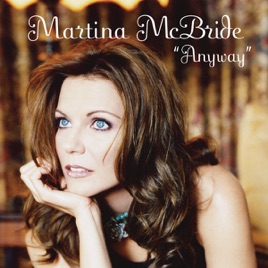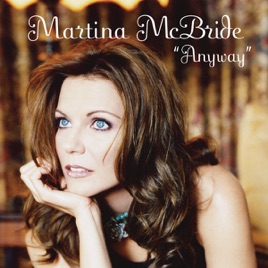 1 Song, 4 Minutes
Released:

Nov 6, 2006

℗ 2006 BMG Music
Ratings and Reviews
"Anyway" - One of the best songs of 2007!!!
You've got to definitely buy this one: incredible vocals by Martina (like always), awesome instrumentation (love those strings, that piano, and that electric guitar), and good inspirational lyrics. Martina produced this song (and all of the upcoming, "Waking Up Laughing" album - due out April 3rd, 2007) and co-wrote it with the Warren Brothers. Her performance at the 2006 CMA Awards was for sure the best of the night and stole the show. I love the single picture of there: she doesn't even look 40!

I wouldn't consider this song "country", but it's an EXCELLENT song from Martina. Even if you've never heard the song before, buy it anyway ;) :P ...
"Anyway" - Martina McBride
WOOHOO! I LOVE this song! It is BEAUTIFUL!! Just like Martina! :) She has an incredible vocal range...big voice, small package. This is Martina's best yet! The lyrics are beautiful, too! Be sure to purchase her album, "Waking Up Laughing" which drops April 3rd!
Martina breaks into songwriting...
Such a beautiful and touching song. It really moves and motivates you in only the way Martina can. She belts out a song like no other and this one is no exception. Can't wait for the album!