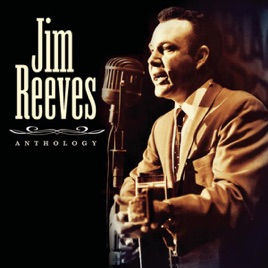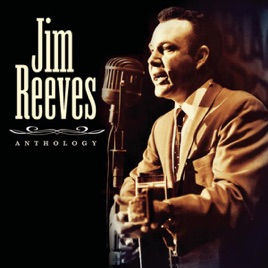 | | TITLE | | TIME |
| --- | --- | --- | --- |
| | | | |
| | | | |
| | | | |
| | | | |
| | | | |
| | | | |
| | | | |
| | | | |
| | | | |
| | Two Shadows On Your Window | | |
| | | | |
| | It Is No Secret (What God Can Do) | | |
| | | | |
| | | | |
| | | | |
| | | | |
| | | | |
| | | | |
| | | | |
| | | | |
| | | | |
| | | | |
| | I'm Gonna Change Everything | | |
| | | | |
| | | | |
| | | | |
| | | | |
| | | | |
| | | | |
| | | | |
| | | | |
| | | | |
| | | | |
| | | | |
| | I Won't Come In While He's There | | |
| | I Heard a Heart Break Last Night | | |
| | That's When I See the Blues (In Your Pretty Brown Eyes) | | |
| | | | |
| | | | |
| | | | |
40 Songs, 1 Hour 38 Minutes
Released:

Oct 21, 2003

℗ 2003 BMG Music
Ratings and Reviews
Jim Reeves
My Dad played Jim when we cooked outdoors and that was something I looked forword to. They said he had the voice of silk. They weren't lying.
He sang ballads, torch songs and of coarse love songs. He truly could do it all. It was a shame we lost him in a plane crash after a concert.
I would recomend this music for lovers, and people who want to relax and enjoy soothing music. I am now 60yrs young and enjoy lisying to him just as much as when I was 11yrs. And when he teamed up with Pasty Cline it was a beautiful sound they made. Don't let the age of his recordings stop you from
enjoying this wonderful music.
Songs that bring back many great memories!
My aunt and uncle lived out in the country in Western New York and when we came to visit there was always a big stack of LP's on the Hi-Fi many of which were Jim Reeves. That's how I learned about him. He as this collection demonstrates starts out hard core Country and then Jim hits his groove as one of the best country crooners ever to caress a microphone. It's all here, a great example of just what this man could do. One wonders what would have happened if he'd had just a few more years. 1964 was much too soon to lose such a great talent. Thankfully his wife Mary Reeves and RCA Victor released everything they could find over the years keeping his wonderful voice with us.