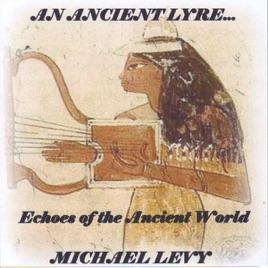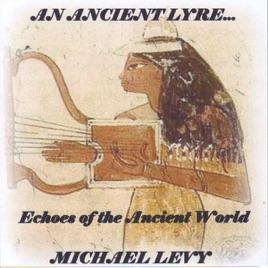 | | TITLE | | TIME |
| --- | --- | --- | --- |
| | "An Ancient Lyre" Improvisation On an Ancient Indian Scale | | |
| | "Hurrian Hymn No. 6" (c.1400BCE) Ancient Mesopotamian Musical Fragment | | |
| | "Echoes of Ancient Egypt" (Improvisation On an Ancient Egyptian Scale) | | |
| | "My Heart Was Burnt By Love" Traditional Egyptian Folk Song | | |
| | "Salah" Traditional Egyptian Folk Song | | |
| | "I Sing" Traditional Egyptian Folk Song | | |
| | "Sar a Lay" Traditional Egyptian Folk Song | | |
| | "I Saw the Moon" Traditional Egyptian Folk Song | | |
| | "The First Delphic Hymn to Apollo" (c.138 BCE) Ancient Greek Musical Fragment | | |
| | "Hymn to the Muse" (2nd Century CE) Ancient Greek Musical Fragment | | |
| | "Anonymi Bellerman 97" Ancient Greek Music Fragment | | |
| | "Song of Seikilos" (c.200 BCE - 100 CE) Complete Ancient Greek Melody | | |
12 Songs, 29 Minutes
Released:

Jul 20, 2009

℗ 2009 Michael Levy
Ratings and Reviews
Magnificent!
Mr. Levy takes us back to a time of Gods, Kings and Pharaohs with his beautiful re-creations of ancient music. Michael masterfully captures the sound of the ancients with great precision! Highly recommended!
Great Musical Historian
These old melodies are like a time capsule. Thx. Michael Levy, for continuing to carry on ancient lyre music. Nice improvs too!
Amazing, wonderful, beautiful!
Not only is this historically significant, the music is really soulful and moving. I consider this one of my best musical discoveries in 2010.

Highly recommended!