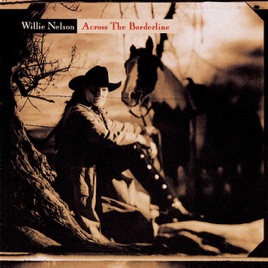 EDITORS' NOTES
Though for the first two decades of his career Willie Nelson was known more as a writer of hits for other people, he was always an incredibly gifted interpretive singer himself. This 1993 collection features several Nelson originals alongside his twist on an eclectic collection of modern day songwriters from Paul Simon ("American Tune," "Graceland"), Lyle Lovett ("Farther Down the Line," "If I Were the Man You Wanted") and Bob Dylan ("What Was It You Wanted?") to Peter Gabriel, whose "Don't Give Up" is sung as a duet with Sinead O'Connor and stands as the album's unexpected triumph. Nelson does not adhere to country settings and uses whatever best serves the song. As a singer, Nelson enjoys nothing more than teasing a line for its innuendo and subtle meaning, stretching a syllable or putting in a less than dramatic pause to draw attention. He adds an uneasy alienation to "American Tune" and sounds almost overwhelmed by the tangled wordplay and conscience of John Hiatt's "The Most Unoriginal Sin."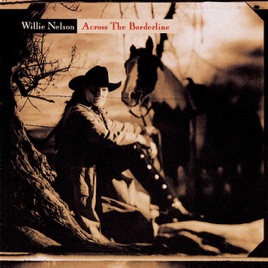 EDITORS' NOTES
Though for the first two decades of his career Willie Nelson was known more as a writer of hits for other people, he was always an incredibly gifted interpretive singer himself. This 1993 collection features several Nelson originals alongside his twist on an eclectic collection of modern day songwriters from Paul Simon ("American Tune," "Graceland"), Lyle Lovett ("Farther Down the Line," "If I Were the Man You Wanted") and Bob Dylan ("What Was It You Wanted?") to Peter Gabriel, whose "Don't Give Up" is sung as a duet with Sinead O'Connor and stands as the album's unexpected triumph. Nelson does not adhere to country settings and uses whatever best serves the song. As a singer, Nelson enjoys nothing more than teasing a line for its innuendo and subtle meaning, stretching a syllable or putting in a less than dramatic pause to draw attention. He adds an uneasy alienation to "American Tune" and sounds almost overwhelmed by the tangled wordplay and conscience of John Hiatt's "The Most Unoriginal Sin."
| | TITLE | | TIME |
| --- | --- | --- | --- |
| | | | |
| | Willie Nelson & Bonnie Raitt | | |
| | (The) Most Unoriginal Sin | | |
| | | | |
| | | | |
| | | | |
| | | | |
| | | | |
| | | | |
| | | | |
| | | | |
| | If I Were the Man You Wanted | | |
| | | | |
| | Still Is Still Moving to Me | | |
14 Songs, 59 Minutes
Released:

Mar 23, 1993

℗ 1993 SONY BMG MUSIC ENTERTAINMENT INC.
Ratings and Reviews
Timeless - an American classic
Willie Nelson sings the songs of some of the world's best songwriters, and arguably makes them even better. The whole album is worth owning, but don't miss American Tune, (The) Most Unoriginal Sin, Across the Borderline and Graceland.
Among Willie's Best
This album entered my life as it hit the stores in '93 and was the only one that played for the next nine months. Night and day it played on repeat. The producer Was remains a genius; he's outdone himself with this incredible compilation. Buy it, listen to the musical twists and turns, sing with it and feel the emotion in every song. One of my top three albums of all time.
Still is Still
An awesome song to end an awesome album