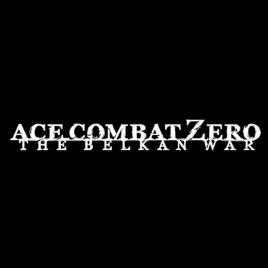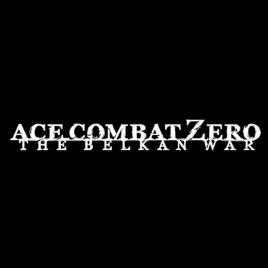 Ace Combat Zero the Belkan War (Original Soundtrack)
Namco Sounds
| | TITLE | | TIME |
| --- | --- | --- | --- |
| | | | |
| | | | |
| | | | |
| | | | |
| | | | |
| | | | |
| | | | |
| | | | |
| | | | |
| | | | |
| | | | |
| | | | |
| | | | |
| | | | |
| | | | |
| | | | |
| | | | |
| | | | |
| | | | |
| | | | |
| | | | |
| | | | |
| | | | |
| | | | |
| | | | |
| | | | |
| | | | |
| | | | |
| | | | |
| | | | |
| | | | |
| | | | |
| | | | |
| | | | |
| | | | |
| | | | |
| | The Demon of the Round Table | | |
| | | | |
| | | | |
| | | | |
| | | | |
| | | | |
| | | | |
43 Songs, 1 Hour 55 Minutes
Released:

Feb 9, 2010

℗ BANDAI NAMCO Entertainment Inc.
Ratings and Reviews
Keep it up!!!
Its amazing that itunes is now putting one album after another from the ace combat series! I am a big fan of the music from this game and it is always great to listen to it whenever I can! Hope you get the music from the other ace combat games!!!
MISSING "EPILOGUE - NEAR THE BORDER"
I'm glad to see iTunes finally putting this soundtrack up, but it's missing tracks 44 and 45. Track 45 is perhaps the best of the whole score, so I really do hope iTunes puts this up.
Its a 4 out of 5 for me.
I love that they have Ace Combat Music on iTunes and i really love Ace Combat and it's music, the only reason i'm not giving it a five out of five is because they're missing two tracks: 44: GALM 2 and 45: EPILOGUE -NEAR THE BORDER-
Both are beautiful pieces that wrap up the end of Ace Combat Zero.
Galm 2 wraps up the game with the reporters final quick comments on such an amazing story.
And Epilogue is just a great song during the credits that ends with a gorgeous guitar solo.
Don't get me wrong, this album has a lot of amazing songs like Zero, of course, but it's not the entire thing.
Like reading a book 90% only to stop reading it after that. Or the same thing with watching a movie or playing a video game.
The ending is cut off and that cost it a star for me.
Nevertheless, if your a fan of Ace Combat and/or their music, you'll love this album!