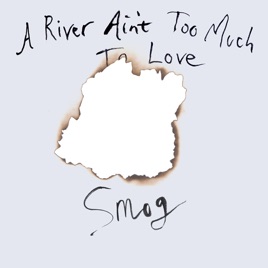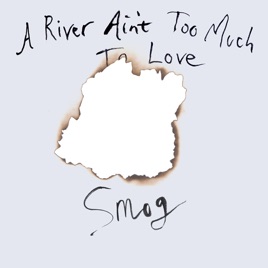 A River Ain't Too Much to Love
Smog
| | TITLE | | TIME |
| --- | --- | --- | --- |
| | | | |
| | | | |
| | | | |
| | | | |
| | I Feel Like the Mother of the World | | |
| | | | |
| | | | |
| | | | |
| | | | |
| | | | |
10 Songs, 50 Minutes
Released:

May 31, 2005

℗ 2005 Drag City
Ratings and Reviews
This Is What Alt-Folk Rock Sounds like...
Smog=Bill Callahan. If you haven't heard of Smog, this may be the best album to start your adventure. Bill's voice is at his finest. The songs in this collection are haunting, eloquent, subtle, and passionatte. A great soundtrack if you are ever driving through the southwest. In the Pines, Rock Bottom Riser, and Say Valley Maker anchor this record.
This record made me cry. And I am no crybaby.
This guy is a tremendously gifted writer. He's an economist of words who can articulate emotion through images, a writer who never wastes a single syllable OR musical note. And this is by far his best record. The last song left me in tears. To first-time listeners: pay attention. This is a hard record to listen to while you're doing housework. Take a nice drive, let these little stories wash over you, and you'll understand what all the reviewers are talking about.
gripping
this album is entrancing...in its entirity...few things can be more beautiful...a good choice for not only a smog fan....but for a fan of ears, hearing, and the like