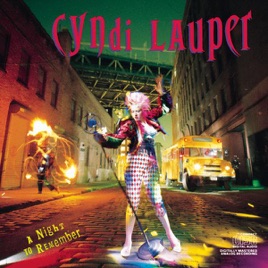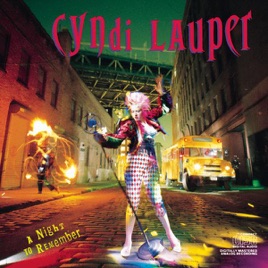 | | TITLE | | TIME |
| --- | --- | --- | --- |
| | | | |
| | | | |
| | | | |
| | My First Night Without You | | |
| | | | |
| | | | |
| | | | |
| | | | |
| | | | |
| | | | |
| | I Don't Want to Be Your Friend | | |
| | | | |
12 Songs, 39 Minutes
Released:

May 9, 1989

℗ 1989 SONY BMG MUSIC ENTERTAINMENT
Ratings and Reviews
An underrated gem
During a television interview, Cyndi criticized this album as one of her weakest. With all due respect to the artist, I disagree. The upbeat tracks are catchy and the ballads never got the attention they deserved. Lyrically, I Don't Want to Be Your Friend may be one of the best break-up songs ever written (and when Cyndi puts her vocals to it, it becomes even more heart breaking). Even after 19 years, this album remains one of my most played.

My favorite!
This is by far my favorite Cyndi lauper album. I have every CD by her, and this is the best. It is all really great songs, all with a powerful chorus. I have no doubt in my mind, if you are a full on rocker, concert pianist or a showtune lover (which I happen to be along with the rocker), you will love this album. It wont be a waste of money at all.
5 of the tracks are 5 star enjoyable! 5 are forgettable (and I adore Cyndi!)
I Drove All Night, Heading West, A Night To Remember, Unconditional Love, and I Don't Want To Be Your Friend are so well done, it's a shame that the top 10 hit to start my list was followed up by the best of the remaining 5 songs (My First Night Without You) on the album, as I feel Unconditional Love would have probably kept Cyndi in the Top 40 if released next, and probably hit the Top 20 and fueled double the album sales, but alas, the album stalled because of a bad choice and lack of advertising, and video support for her album from the label.

The best 5 songs (and the short and haunting Kindred Spirit) are so enjoyable, so don't avoid this album despite the bland Like a Cat, Primitive, etc, because you will fall in love with those top 5, and possibly, depending on your tastes some of the lesser tunes.

I see why she took time off after this one, she needed to regroup for Hat Full of Stars, and even though it was extremely serious lyrically and a bit dark, it was very well crafted and sung/played.

Cyndi will forever be known for the first two albums that produced mega-hits, Time After Time, Girls Just Want To Have Fun, She Bop, All Through The Night, True Colors, Change of Heart (plus her other 2 hits, The Goonies R Good Enough and I Drove All Night) but she remains a potent force today with an amazing 2008 dance club album with two #1's (Into The Nightlife, and, Same Ol Story), and a 2010 Blues album that spent many weeks at #1. Also, who can forget her amazing crescendo vocals on We Are The World?

Cyndi Lauper belongs in the Rock n Roll Hall of Fame as a musician for being recognized for Grammy nominations in 3 different genres, and being a legend for nearly 3 decades that has sprung back to life in pop culture over the past couple years.

Love ya, Cyn!