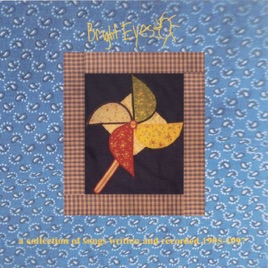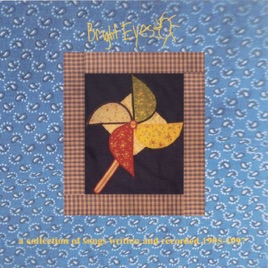 A Collection of Songs Written and Recorded 1995-1997
Bright Eyes
| | TITLE | | TIME |
| --- | --- | --- | --- |
| | | | |
| | | | |
| | | | |
| | Falling Out of Love at This Volume | | |
| | Exaltation on a Cool, Kitchen Floor | | |
| | The Awful Sweetness of Escaping Sweat | | |
| | Puella Quam Amo Est Pulchra | | |
| | Driving Fast Through a Big City at Night | | |
| | How Many Lights Do You See? | | |
| | | | |
| | A Celebration Upon Completion | | |
| | Emily, Sing Something Sweet | | |
| | | | |
| | | | |
| | | | |
| | | | |
| | | | |
| | | | |
| | | | |
| | The 'Feel Good' Revolution | | |
20 Songs, 1 Hour 7 Minutes
Released:

Jan 20, 1998

℗ 1998 Saddle Creek
Ratings and Reviews
Boy Genious?
I'm tired of people saying Conor Oberst whines a lot. There's a lot to whine about. At least someone's doing their job. This is a good record, but I'd recommend Lifted or Fevers and Mirrors if this is your first record. Oberst was very talented as a teen and I'm going to be honest and tell you that I couldn't have written songs this well in my earlier years.
A Misunderstood Masterpiece
This album captures the sense of raw youthful angst that was the foundation of Bright Eyes, and while it doesn't have the polished studio sound of his later work, it represents everything that Conor's music is; dark, powerful, and lyrically stunning. Songs like "Emily, Sing Something Sweet" and "The Awful Sweetness of Escaping Sweat" more than rival the slick and overplayed "First Day of My Life." It's not an album you can judge in retrospect because his sound has changed so dramatically, but this album is essential to understanding and respecting his later and more easily accessible sound.
Amazing album from a very young genius
I was reluctant to buy this album, since it was done when Conor Oberst was very young, and I thought it must be barely tolerable. But I want to own everything he's done, so I bought it, and to my amazement, it's now one of my favorites. Polished it's not, and immature it is, but I'd rather listen to immature true talent than polished mediocrity. There are a surprising number of songs here that are as haunting as his later work. I highly recommend this album if you like Bright Eyes.