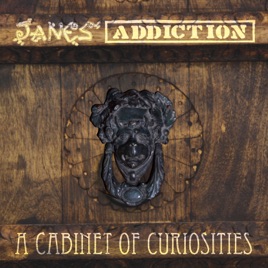 EDITORS' NOTES
Jane's Addiction entertained an interesting position in the alternative rock scene by the end of the '80s. They established themselves as an elaborate arena-rock-ready group in an "alternative" era that shunned much of that pretense. Where other bands piled into vans and played rough, gruff, offensively loud and aggressive music, Jane's Addiction orchestrated precise arrangements dependent on tight dynamics and an artsy dramatic view of the world that meshed Led Zeppelin (whose "Whole Lotta Love" gets a live workout) with the doom and gloom of Goth. This extensive collection of mostly unreleased demos and live material proves just how careful this band of outlaws really was. The demos are close to their album counterparts and the live versions are animated but clearly part of a larger atmospheric gestalt. Fans, however, will obviously clamor to hear these tracks in all their carefully mixed and mastered glory, whether it's the echoed halls of the demo of "Classic Girl," demo and live version of "Summertime Rolls" or the live version of the band's most famous track "Been Caught Stealing."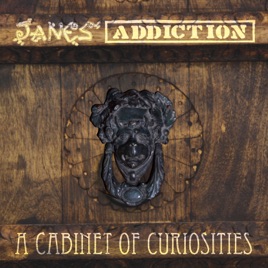 EDITORS' NOTES
Jane's Addiction entertained an interesting position in the alternative rock scene by the end of the '80s. They established themselves as an elaborate arena-rock-ready group in an "alternative" era that shunned much of that pretense. Where other bands piled into vans and played rough, gruff, offensively loud and aggressive music, Jane's Addiction orchestrated precise arrangements dependent on tight dynamics and an artsy dramatic view of the world that meshed Led Zeppelin (whose "Whole Lotta Love" gets a live workout) with the doom and gloom of Goth. This extensive collection of mostly unreleased demos and live material proves just how careful this band of outlaws really was. The demos are close to their album counterparts and the live versions are animated but clearly part of a larger atmospheric gestalt. Fans, however, will obviously clamor to hear these tracks in all their carefully mixed and mastered glory, whether it's the echoed halls of the demo of "Classic Girl," demo and live version of "Summertime Rolls" or the live version of the band's most famous track "Been Caught Stealing."
TITLE
TIME

Jane Says (Radio Tokyo Demo)

Pigs In Zen (Radio Tokyo Demo)

Mountain Song (Radio Tokyo Demo)

Had a Dad (Radio Tokyo Demo)

I Would for You (Radio Tokyo Demo)

Standing In the Shower ... Thinking (Demo)

Ted, Just Admit It ... (Demo)

Been Caught Stealing (12" Remix Version)

Don't Call Me N****r, Whitey (With Body Count)

Jane's Addiction & Body Count

L.A. Medley: L.A. Woman / Nausea / Lexicon Devil (Live, 1989)

Kettle Whistle (Live, 1987)

Whole Lotta Love (Live, 1987)

Up the Beach (Live, 1990)

No One's Leaving (Live, 1990)

Ain't No Right (Live, 1990)

Then She Did ... (Live, 1990)

Been Caught Stealing (Live, 1990)

Mountain Song (Live, 1990)

Summertime Rolls (Live, 1990)

Trip Away (Live At Irvine Meadows, 1991)

Chip Away (Live At Irvine Meadows, 1991)

46

47

48

49

50

51
51 Songs, 3 Hours 48 Minutes
Released:

Apr 21, 2009

℗ 2009 Rhino Entertainment Company, a Warner Music Group Company. Marketed by Rhino Entertainment Company
Ratings and Reviews
A Bootleg Collection
I have collected virtually every song on here on various bootlegs since 1989. Most of them are a horrible recording only worth listening to if your a Janes junkie, but sounds like crap to the average listener. The songs here seem to have been re-processed and sound incredible. Having in the past diving into record stores and finding any Janes bootleg and having to have it, even spending my last $5 dollars or dipping into the rent money to buy an LP...this is no exception. A must have for a fan of the old days of Janes and the live shows....Spend your last $25 for this album...
Brings Back Memories
Love the tracks but why did they leave off sympathy, and why don't iTunes sell the xxx album.