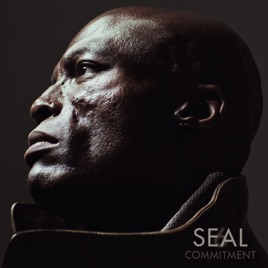 11 Songs, 44 Minutes
Released:

Sep 17, 2010

℗ 2010 Reprise Records for the U.S. and WEA International Inc. for the world outside the U.S.
Ratings and Reviews
Feels Good
I love Seal's sound. Hearing this album, its like old friend that I haven't seen in years. This is a welcome addition to the collection.
commitment 6
This album is AMAZING!

I have followed Seal's career from the beginning.I was very disappointed with his last two albums.I could
not tolerate listening to Seal doing cover songs(Soul cd),even though he did a good job and discovered a new audience.
His System cd had absolutely no life with shallow lyrics and disco beats.I was afraid Seal had sold out and lost
his way.

After purchasing this album I was astonished. The Seal I knew from the past had returned. This cd is absolutely amazing.
He has even taken his music to another level. Something that all true artists should strive to do. His lyrics are amazing,which
keeps you wondering and forces you to listen to the songs over and over again to grasp the meaning of each line. The combination of his voice and music allows you to dream and expand your mind,along with the fact that he bares his soul
with these songs.

The songs places you in a euphoric state,and the music leaves you floating on air. Seal is one of the last true artists of our
time and this album displays that. I love all the songs.

THANK YOU SEAL FOR ALLOWING ME TO DREAM AGAIN.
Commitment to the Best
I've always loved Seal. This new album is awesome. I heard his new song while watching the show "Breaking down the Bars on the OWN Network and it's amazing. The rest of the album is just as good.