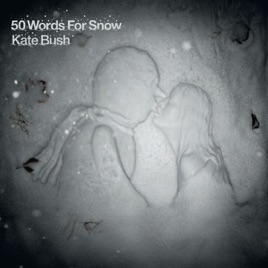 EDITORS' NOTES
It's a Christmas miracle that Kate Bush released two albums in 2011. However, Director's Cut, a reinterpretation of songs from The Sensual World and The Red Shoes, inspired her to get working on new material. The fact that the music has a definitive winter solitude inspired her to complete this album before the season passed. The studio perfectionist in her ensures that each song sounds complete and sonically rewarding. The piano is deep and measured, building to dramatic heights. No track is shorter than six-plus minutes, and two roll out at more than 11 and 13 minutes. This leisurely pace lets Bush explore the mysteries and romance of a season where snow's temporary presence reminds her of life's own impermanence. "Misty" builds to an overwhelming crescendo, with Steve Gadd's drums kicking the piano and strings into a new soundfield. Elton John, British actor Stephen Fry, and Bush's 12-year-old son, Bertie, make guest appearances that increase the impact. John, in particular, sings in his lower register for a striking cameo on the daring love story "Snowed in at Wheeler Street."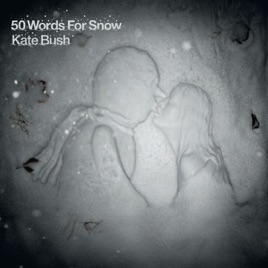 EDITORS' NOTES
It's a Christmas miracle that Kate Bush released two albums in 2011. However, Director's Cut, a reinterpretation of songs from The Sensual World and The Red Shoes, inspired her to get working on new material. The fact that the music has a definitive winter solitude inspired her to complete this album before the season passed. The studio perfectionist in her ensures that each song sounds complete and sonically rewarding. The piano is deep and measured, building to dramatic heights. No track is shorter than six-plus minutes, and two roll out at more than 11 and 13 minutes. This leisurely pace lets Bush explore the mysteries and romance of a season where snow's temporary presence reminds her of life's own impermanence. "Misty" builds to an overwhelming crescendo, with Steve Gadd's drums kicking the piano and strings into a new soundfield. Elton John, British actor Stephen Fry, and Bush's 12-year-old son, Bertie, make guest appearances that increase the impact. John, in particular, sings in his lower register for a striking cameo on the daring love story "Snowed in at Wheeler Street."
| | TITLE | | TIME |
| --- | --- | --- | --- |
| | | | |
| | | | |
| | | | |
| | | | |
| | Snowed In At Wheeler Street | | |
| | | | |
| | | | |
7 Songs, 1 Hour 5 Minutes
Released:

Nov 21, 2011

℗ 2011 Noble & Brite Ltd. Trading As Fish People, Under Exclusive License To Anti, Inc.
Ratings and Reviews
Thanks Kate.
A new Kate Bush album is always such an exciting treat because each of her works is groundbreaking, breaking from the past, new, odd, strange at first because it's so uniquely different even from her prior work because it's so original in exploring and creating new genres. Then after a few listens the subtle beauty begins to be apparent. Each new album is a challenge because her work is complex. At first you read bad reviews based on first impressions, then the reviews get better and better as her music grows on listeners who start hearing what she's doing. She's way ahead of us.

This is what happened with Aerial, her last album. At first I didn't like it, it didn't sound like her because she had grown and matured over the years into an even better artist than before, hard to imagine but true. I now think Aerial is her best yet. I've only heard Snow once, but know the same thing will happen.

Thanks for giving so much of yourself Kate.
Meandering tone poems
I love Kate Bush. Or, rather, I love the Kate Bush of "The Kick Inside" to "The Red Shoes." Starting with "Aerial," her comeback double album that in my opinion tests the patience of even long-time fans, she has dramatically stripped back production and favored drawn-out piano-based music that stretches the definition of what a "song" is. Most of these tracks simply meander along a straightforward tonal path that barely develops musically or lyrically, yet they extend from 7 minutes up to more than 13! Kate, where are the *songs*? Where is the variety, the intriguing arrangements, the spark of your creative vision? For me, all are missing here. Even worse, the vocals are marred by the production, which has traded Kate's trademarked, over-compressed vocals of "The Sensual World" and "The Red Shoes" for vocals that are so heavily de-essed that it sometimes sounds like she's singing through flannel. I found parts of "Aerial" so -- much as I hate to say this -- boring that I still haven't heard entire songs on that disc. I was hoping for something more here. . . but I actually got something less. I can't imagine listening to any but one or two of these songs again. And that is both disappointing and heartbreaking for me. Because I love Kate Bush. I just don't like this.
A Blizzard of Lush
Ground-breaking ~ even when you thought she could not break more grounds! This stunning LP is so lavish with both simplicity and complexity. A flurry of emotions that seems to transition from one to another as if you were watching an epic ghost story. The mother/son duet opening number takes you on a journey of both uncertainty and comfort. The ghost of "Lake Tahoe" in search of her lost dog and the stark search for a Yeti as in "Wild Man" leaves you as mesmerized as the sultry and sexy "Misty" song of a lover snowman. Just when you thought it could not seduce you anymore there's "Snowed In At Wheeler Street" with the perfect duet with Sir Elton John ~ sounding every bit his classic self. The play on all 50 words for snow and the fun with it's patter style is like skiing down a slope until, you finish it all off "Among Angels" ~ is enough to put one into a music coma. Don't make a quick rush listening to this LP ~ it requires your attention and once it has it ~ you will be snow-blow'in away!