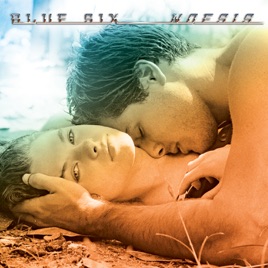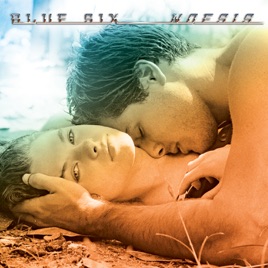 | | TITLE | | TIME |
| --- | --- | --- | --- |
| | | | |
| | | | |
| | If You Turn Your Back On Love | | |
| | | | |
| | | | |
| | | | |
| | | | |
| | | | |
| | | | |
| | | | |
| | | | |
11 Songs, 53 Minutes
Released:

Jun 15, 2010

℗ 2010 Naked Music NYC Recordings
Ratings and Reviews
Lightning strikes again!
I've been a huge fan of Jay Denes aka Blue Six since his 2002 release "Beautiful Tomorrow", eight years later and I'm still driving around listening to that CD (timeless)!! With the release of "Noesis" Jay has returned once again with an incredibly strong 3rd album, "Noesis" which is filled with upbeat, feel good message music,
and I-L.O.V.E-I.T!! Jay if your reading this keep up the good work, I'm a fan for life!
Jay And Aya is back!!!
What a wonderful surprise with a new release from Jay Aka. "Blue Six" Denes. If you are a fan of downtempo,house,chillout,nu-jazz, or love just good music, then give Blue Six a try. You can also checkout some of his past groovy albums here on iTunes. Glad to see that Aya is back on this one. Now we need a new full release Aya. Checkout Aya,Lisa Shaw and Gaelle if you want to expand your sounds beyond the Blue Six albums. I thank all of the underground artist who are staying true to themselves, and not selling out to make a record that end's up sounding like everyone else.

Maurice aka. Underground Music Junkie
"THE MUST HAVE CD OF THE SUMMER!!"
Another job well done and I am extremely happy with this purchase. The CD is actually worth more than the price it is sold for.
The music and vocals are magnificent. Never expect anything less from this artist. The sound quality is as if listening to a Blu Ray disc.
The Naked vocalists are Catherine Russell, Aya and Tabitha Fair.
All three of these beautiful ladies did a wonderful job as always.

(Luxury) Catherine Russell's satin voice laces this song with it's old school flava reminiscent of Le Pamplemousse's Le Spank served with a delicious dash of Naked Music spice to tantalize the senses.

(You Play Too Rough) Aya's sexy vocals grips this song just right. Even when Jay tries to shake her lose from this pumpin' dance track, Aya's vocals hold on tight. Love it!!

(If You Turn Your Back On Love) Tabitha Fair's voice is great on this song. She sounds as though she's standing right in front of you singing as you're listening to this CD. The music on this song is so relaxing. I would love to hear this playing while out having drinks or a quiet dinner for two. This would definitely work while at home with that special someone.

(You Used To Rock) It's funny. This song is laid back but at the same time it kicks big time. I am loving this song. This song is too cool and smooth as Naked Music usually is. You rocked Tabitha!!

(C'Mon) Tabitha is still rockin' on this song laced with a funky bassline and pumpin' beats. Take it to the dancefloor with this one.

(Noesis) This song takes the listener on a musical journey with Aya as your pilot. I love the guitar breaks in this song courtesy of Dave Boonshoft and Mark Anthony Jones.

(I Tried To Tell You) A wonderful song mostly instrumental filled with guitar licks, loads of percussion, fantastic horns and a vocal drive by from Catherine Russell. I'm diggin' this big time.

(Anything Is Possible) Great music. Love Jay's percussion on this song as well as on the previous songs. Crystal clarity and when you least expect it. This combined with Tabitha's lovely voice.
Stir well.

(Bittersweet) Aya's voice weaves in and out of the keyboards, dodges the smokin' beats and takes an occasional but very necessary ride on Dave's guitar. Top shelf.

(One More Night) A Naked dancefloor filler graced once again by Aya's sweet voice. Love the keyboards on this song.

(No Two Things) Catherine Russell takes this song home with her beautiful vocals. I can't say enough about Dave and Mark Anthony's guitars. Everyone on this song is top notch.

In closing. THIS CD is a must have. I strongly suggest purchasing this CD. I guarantee you will love it and you will come back for more with this artist's next release.