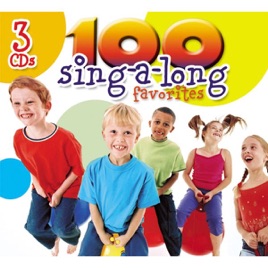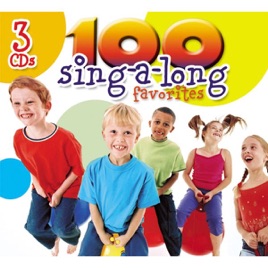 | | TITLE | | TIME |
| --- | --- | --- | --- |
| | | | |
| | | | |
| | Boys and Girls Come Out to Play | | |
| | | | |
| | | | |
| | | | |
| | My Bonny Lies Over the Ocean | | |
| | I Was Working On the Railroad | | |
| | | | |
| | | | |
| | | | |
| | | | |
| | | | |
| | | | |
| | | | |
| | | | |
| | This Old Man (Knick Knack Paddy Wack) | | |
| | Oh Dear What Can the Matter Be? | | |
| | | | |
| | | | |
| | | | |
| | | | |
| | The Big Ship Sails On the Ali-Ali-O | | |
| | | | |
| | | | |
| | Ride a Cock Horse to Banbury Cross | | |
| | | | |
| | | | |
| | Cockles and Mussels (Molly Marlone) | | |
| | | | |
| | Take Me Out to the Ballgame | | |
| | How Many Miles to Babylon? | | |
| | | | |
| | | | |
| | | | |
| | | | |
| | | | |
| | Daddy Wouldn't Buy Me a Bow Wow | | |
| | There's a Hole In My Bucket | | |
| | | | |
| | | | |
| | Old Mac Donald Had a Farm | | |
| | | | |
| | | | |
| | | | |
| | Here We Go Round the Mulberry Bush | | |
| | | | |
| | | | |
| | For He's a Jolly Good Fellow | | |
| | | | |
| | | | |
| | | | |
| | T'was On a Monday Morning | | |
| | | | |
| | Bluetail Fly (Jimmy Crack Corn) | | |
| | | | |
| | | | |
| | | | |
| | | | |
| | | | |
| | This Is the Way the Ladies Ride | | |
| | | | |
| | | | |
| | Three Little Kittens CAM460431331 | | |
| | Oh Where, Oh Where Has My Little Dog Gone? | | |
| | | | |
| | Twinkle Twinkle Little Star | | |
| | | | |
| | | | |
| | | | |
| | London Bridge Is Falling Down | | |
| | | | |
| | | | |
| | | | |
| | | | |
| | | | |
| | | | |
| | | | |
| | | | |
| | | | |
| | | | |
| | | | |
| | Rub-A-Dub-Dub, Three Men In a Tub | | |
| | | | |
| | | | |
| | | | |
| | | | |
| | | | |
| | | | |
| | She'll Be Coming Round the Mountain | | |
| | | | |
| | | | |
| | The Grand Ole Duke of York | | |
| | How Much Is That Doggy In the Window? | | |
| | | | |
| | | | |
| | | | |
| | | | |
| | | | |
| | | | |
100 Songs, 2 Hours 22 Minutes
Released:

Oct 15, 2004

℗ 2004 Madacy Special Products
Ratings and Reviews
100 sing along favorites
No, It's not bad. My toddlers enjoy it alot. Just as they love reading old nursery rhymes, the love listening to the songs that go along with them. If it bothers you- get them headphones!
They also listen to Green Day, James Bond music, Led Zep,etc..
OK
This is an OK release....

Not good and not bad!!!
;-/
For my class room... we love the happy b-day
My kids love this one and they learn a lot with Ms Blanca.
If you are looking educational music try Ms Blanca.