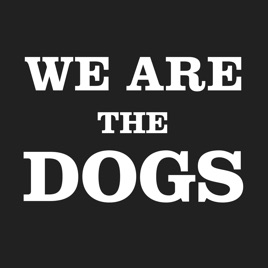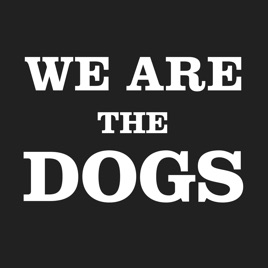 6 Songs, 21 Minutes
Released:

14 Jun 2010

℗ 2010 Moths
Ratings and Reviews
A welcome return to a band that never went away...
Having been following DOGS since 2004 I am really tired and my hair is really long....

The new E.P. comes with greater maturity and with ever growing enthusiasm for the music. The E.P. never forgets the true sound of DOGS but somehow seems more pure and more precise than ever. From the intro of 'Cost Of Loving' you know this is something special. Every track is personal, individual and has a huge impact. 'This Sorry Scene' is energetic, 'The Floor Fell Away' is poetic and 'Long Walk Home' is a return to the early days.

'When I Threw Stones' is the beginning of the end and leads you into a subdued climax of brilliance. The close of 'Now The Rain Falls' leaves you in a mellow reflective state. The absence of more new material makes you instinctively hit the repeat button - you can't help but want to listen to it all over again...

DOGS have moved on and it's not like it used to be...

Their sound is still fantastic. Hopefully the world will wake up and kick themselves for missing this band for so many years. If you haven't bought this E.P. yet then get buying... if you haven't yet, go and see them live.

G & L x
We Are The Dogs
I have been following Dogs now since about 2005 when I first heard Turn Against This Land and was blown away by the fresh new sound that was sorely needed in British music. It was a change from your "Britney's" and "Christina's" and is what Britain has been lacking since the 90's "britpop" wars. The New EP is, for me, some of the best material DOGS have produced and I found myself listening to it on repeat for hours. From the pounding drum intro on "Cost of Loving" to the mellow tones of "Now the Rain Falls" and especially Johnny Cookes Lyrics throughout the EP, this is definately 5 star music at its best. Well done to the lads for making a musical masterpiece.
We Are The Dogs!
Addictive
Since hearing Dogs first album " Turn against this land" I've not looked back. Listening to the anthemic tunes everyday for the last 2/3 years and they still sound as fresh as the first time. The We are the Dogs EP is no different. With tracks such as This sorry scene and The cost of living making you want to click the repeat button for the first time ever. As well as When I Threw stones a truly melodic piece of work where you find yourself lost within it. A certain must.