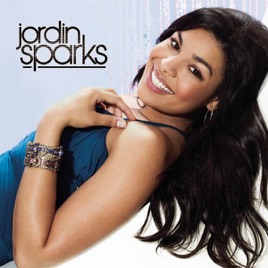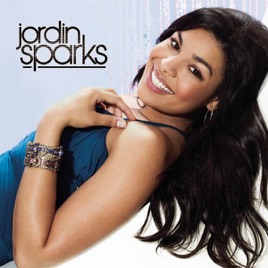 | | TITLE | | TIME |
| --- | --- | --- | --- |
| | | | |
| | | | |
| | No Air (Duet With Chris Brown) | | |
| | | | |
| | | | |
| | | | |
| | | | |
| | | | |
| | | | |
| | | | |
| | | | |
| | | | |
| | Virginia Is for Lovers (Bonus Track) | | |
| | | | |
| | No Air (Duet With Chris Brown) [Acoustic Version] {Bonus Track} | | |
| | | | |
16 Songs, 1 Hour
Released:

4 Jul 2008

℗ 2008 & 2007 19 Recordings Ltd, under exclusive license to Zomba Recording LLC
Ratings and Reviews
Freeze, Sparkey Time!
Despite what the itunes review may say this album is stunning.
The ballads are fantastic and beautifully sung, the R&B numbers are absolute stormers and lay the foundations for even bigger things to come for Jordin Sparks.
My favourite song personally is Permanent Monday, she belts it out from her heart.
Sparks Fly!!
A fresh sound from an american idol champ, 'Jordin Sparks' the self titled debut is a brillant buy. Filled with pop and rnb tracks. Beautiful pop tracks like 'Tattoo' followed by the breathe taking rnb track 'No Air' Their isnt a track on the album i won't say wasnt worth listening too, here is a track by track guide.

1. Tattoo - The debut single, a perfect pop tune with a catchy bass 9/10

2. One Step At A Time - Her third release from the album, my personal favourite its a song that makes you feel good about yourself 10/10

3.No Air - Basically leaves you with 'No Air' 10/10

4.Freeze - A great rnb track with a good bass, most likely fourth single 8/10

5.Shy Boy - A club type track, one of the stand out songs 9/10

6.Now You Tell Me - A great mid-tempo ballad with an amazing chorus 9/10

7.Next To You - Another ballad, weaker than Now you tell me 7/10

8.Just For The Record - Quite catchy, but not a stand out, soft mid-tempo ballad 7/10

9.Permanent Monday - Great Ballad with a rocky touch, a feel good song 8/10

10.Young and In Love - Clubbish with a slice of pop 7/10

11.See My Side - Really shows Jordin's talents 9/10

12.God Loves Ugly - A song to make you feel good 8/10

13.Virginia Is For Lovers - Not on USA verison, quite good pop song 8/10

14.Save Me - Also not on USA album, brillant ballad, 10/10

15. No Air Acoustic) - Just as good as main version

16.This is My Now - American Idol single, great track! 9/10


OMG!!
My friends suggested this album to me. So i bought it and all of the songs are amazing! There isn't any that i don't like or don't want on my i pod!! I especially love No air, freeze, tattoo, one step at a time, shy boy, young and in love, see my side, next to you and now you tell me. But i love them all!Jordin Sparks has an amazing voice and i never get sick of listening to them!