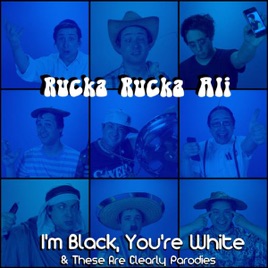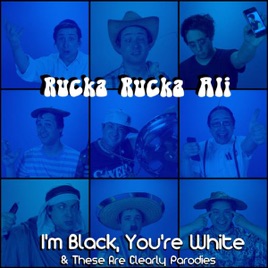 | | TITLE | | TIME |
| --- | --- | --- | --- |
| | | | |
| | | | |
| | | | |
| | I Can Do Whatever I'm White | | |
| | Ching Chang Chong (feat. DJ Not Nice) | | |
| | Send That Bitch a Kissyface (feat. Dali Llama & Tickle Man) | | |
| | | | |
| | It's Not Nice (feat. DJ Not Nice, Toby Queef, Seymour Schwartz & Fredrique Shampoo) | | |
| | | | |
| | | | |
| | I Don't Like White People | | |
| | | | |
| | | | |
| | Ima Korean (feat. DJ Not Nice) | | |
| | Outro (Russia's Still Gay) | | |
| | | | |
| | I Heart Crack (Bonus Track) | | |
| | Lemme See Dem Titties (feat. Dali Llama & Tickle Man) [Bonus Track] | | |
| | Da Weed U Need (feat. R Dub Rollin On Dubs) [Bonus Track] | | |
| | Get It Straight (Bonus Track) | | |
| | West Branch Pillage (feat. Dali Llama & Tickle Man) [Bonus Track] | | |
| | Marywuza Lil Bitch (feat. Jihad Joe & Deejay Voorheis) [Bonus Track] | | |
| | I Invented Hip-Hop (Bonus Track) | | |
| | My Resurrection (Bonus Track) | | |
| | Roll Wif Me (feat. Dali Llama & Tickle Man) [Bonus Track] | | |
| | 4 Live Crew (feat. Jeffro, Jon Kimble & Lil Nignig) [Bonus Track] | | |
| | Bitch N***a (Bonus Track) | | |
| | House Made of Bitches (Bonus Track) | | |
| | | | |
| | What U Got On My Buzz (Bonus Track) | | |
30 Songs, 1 Hour 27 Minutes
Released:

7 Sep 2010

℗ 2010 Rucka Rucka Ali
Ratings and Reviews
Amazing album
Rucka at his best.. Oh and I'm sure he didn't steal the song off your friend. Your just trying to get responses. And you know why im having a go at you..cause I can do whatever I'm White..
LOL
All these songs are hillarious
Hilarious
I know I'm a bit late but these songs are catchy and funny as hell if you have a good sense of humor and no how to take a joke.