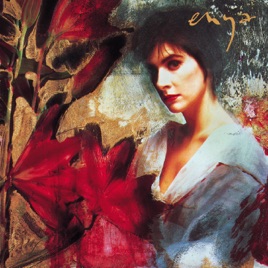 13 Songs, 45 Minutes
Released:

19 Sep 1988

℗ 2009 Warner Music UK Ltd
Ratings and Reviews
Heavenly
Bizarrely, Orinoco Flow is my least favourite song on the album, and I recall not being a fan of it back in 1988 when, at the age of 13, I bought the album enroute to a holiday to Cornwall on cassette from a service station.
Listening to it today still conjures up memories of sitting in the back of my Dad's Cortina watching the landscapes fly by as we travelled from the North of England to the coast.
I had heard highlights from the album in my art & design class at High School via our eccentric art teacher, and recalled that much of what I had heard was ethereal in quality and unexpectedly moving.
Orinoco Flow feels out of place when compared to the quiet, shimmering grace of much of the rest of the album.
There are some profoundly moving tracks on this album, with personal favourites " Exile, Evening Falls, On Your Shore & the piano led title track Watermark " all sparkling with an other worldly beauty.
At the time of Watermark's release I was still buying Stock Aitken & Waterman pop singles ( which I still love ) but I have a special place in my heart for Watermark as it truly marked the beginning of my transition from loving mainstream pop music to engaging myself with something all together more special & magical.