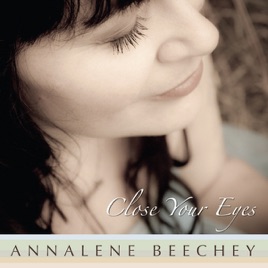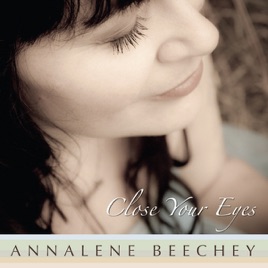 TITLE
TIME

No One Is Alone / Children Will Listen

Annalene Beechey and Julian Ovenden

It's Never That Easy / I've Been Here Before

Annalene Beechey and Rebecca Lock

Annalene Beechey and Simon Greiff
14 Songs, 56 Minutes
Released:

2 Nov 2009

℗ 2009 SimG Records
Ratings and Reviews
A true star
With the public being subjected to the dross of reality tv, finally true talent can finally be heard. With Annalene's crystal clear voice, perfect diction and unsurpassed interpretation of songs, this stunning album must surely be in everybody's collection.

Truly brilliant!
Simply exquisite debut album.
"Annalene is a rare and gifted actress who layers startlingly focused emotion into her singing. This album is her own choice of songs that all have a powerful story to tell - give it a listen ... you won't be disappointed."
George Stiles

"Annalene manages with her debut album to surprise, delight and reward the ear at every turn. A deeply personal collection of songs, new and familiar, are delivered with such a passionate connection to the material that you feel each of these songs must have been written specially for her. And as the lucky composer of one of those songs I can certainly say that was the case. Of course I wrote the song four years before I met Annalene, nevertheless it seems to me now that I must have been hearing this newly recorded version when the inspiration struck. 'Close Your Eyes' is a wonderfully classy CD. Beautifully sung, tastefully arranged, lovingly programmed. The first of many I hope."
Grant Olding

"To have a singer want to record your song is always a treat, but when it is someone of Annalene's stature and artistry it is a dream. Her sense of phrasing, communication of the text, and sheer musicality, makes anything she sings a joy to listen to."
Richard Taylor

"Fans will be happy to know ... it's a winner. Lovingly produced ... it's a fine showcase for this talented singer's lovely voice, with some beautiful new arrangements and a thoughtfully chosen playlist focusing on narrative numbers. This respected West End leading lady with the angelic voice is a pleasure to listen to, from the very first track to the last. This is an album full of highlights: Schwartz's marvellous 'Lion Tamer', Stiles and Drewe's comic number 'Carrying a Torch ("for the boy who's carrying a spear"), Finn's 'Sailing', Olding's 'Hannah's Dream', Joni Mitchell's 'River', and a dreamlike six-part vocal arrangement of 'Perfect Day' which evokes Gregorian chant. Another standout is a slow, haunting 'Doll on a Music Box', completely rethinking the familiar Sherman Brothers' number from Chitty Chitty Bang Bang, which is sure to make you see the song in a completely different light."
Catherine Surowiec from whatsonstage.com

The voice of an angel... extraordinary sensitivity and interpretation
It could be fair to say that in recent times, the UK Musical Theatre industry has followed suit with mainstream Pop - and is now almost entirely dominated by Television. That invariably means reality show contestants, out of favour soap stars, and John Barrowman... it's all part of our British preference for mediocrity wrapped up in a bow, as long as we've seen it on our screens (or it has a good sob story). Such is not the case with this debut album by young British actress and singer, Annalene Beechey.

Within a minute of listening to the first track, Sondheim's "No One Is Alone/Children Will Listen" (one of the more well known offerings), the clarity, strength and emotional depth of Annalene's voice is unmistakeable. Covering a number as popular as this is certainly a challenge: one that she meets and exceeds in exceptional form - and it certainly left me eager to hear what else was on offer. What followed was an hour of eclectic and intelligent music: clearly the work of an artist who thinks very deeply about her vocal offerings and the sentiments behind them.

This is not simply a pretty voice - you really do believe and FEEL the authenticity with which Annalene articulates the material; a sure sign of a consummate actress, as well as a highly proficient and engaging vocalist. Highlights for me included a particularly haunting rendition of "Doll On A Music Box" from Chitty Chitty Bang Bang, the traditionally male-sung "Sailing" from Finn & Lapine's "A New Brain", and the duet "If I Told You" - a wonderfully emotional and touching interpretation, also featuring Simon Greiff. Enjoyment of this track is undoubtedly amplified by the knowledge that Simon and Annalene are a husband and wife team, who have recently had their first child together.

I can highly recommend this album, to any one and every one who appreciates what a truly gifted and versatile vocalist can really do.