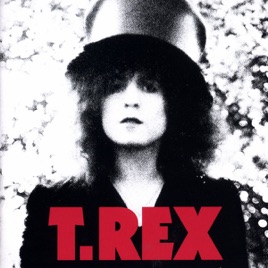 16 Songs, 53 Minutes
Released:

21 Jul 1972

℗ 2007 Demon Music Group Ltd.
Ratings and Reviews
Epic
Can't decide if this is better than Electric Warrior. Great album anyway. Chariot Choogle and Mystic Lady are personal favorites
Great album rediscovered
Bought this album on cassette back in 1972, this sounds so much better! The title track is the best song here in my opinion, its a different sound to Electric Warrior yes, but is no less important in the the T.Rex catalogue.
Electric Warrior minus the warrior
The Slider is an enjoyable album, but it sounds as though all the fun and sheer joy of life that so pervades Electric Warrior has been packed away in a box somewhere. I remember when I first heard it I was slightly disappointed, and that feeling has never left me. It's a lot more sombre, a little lacking in energy here and there, but the the album does it have its moments. The title track for a start grabs hold of your ears, and then of course there's Metal Guru and Telegram Sam - gems. As for rest, it's a little like a bottle of fizzy pop that doesn't have as many bubbles as it used to.