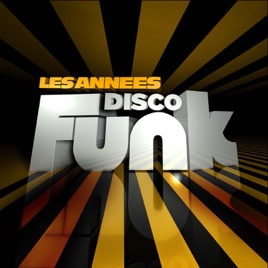 TITRE
DURÉE

Al Hudson & The Soul Partners

The Love Unlimited Orchestra

Why Can't We Live Together

Mike Anthony

Flashdance... What a Feeling

Irene Cara

You Got the Love (feat. Chaka Khan)

Rufus

A Funky Space Reincarnation

Marvin Gaye

I Can't Shake This Feeling

Klique

Promised Land (feat. Anthony Thomas)

Joe Smooth

Boogie Woogie Dancin' Shoes

Claudja Barry

Who Is He and What Is He to You

Creative Source

Ain't Nothin' Goin' On But the Rent

Gwen Guthrie

Any Fool Could See (You Were Meant for Me)

Barry White

I Keep Asking You Questions

Black Ivory

Never Knew Love Like This Before

Stephanie Mills

I Don't Believe You Want to Get Up and Dance (Oops Upside Your Head)

The Gap Band

It's Ecstasy When You Lay Down Next to Me

Barry White
73 Morceaux, 5 heures 43 minutes
Sortie :

31 déc. 2011

℗ 2012 Helta.