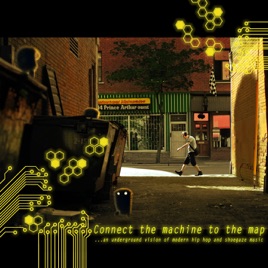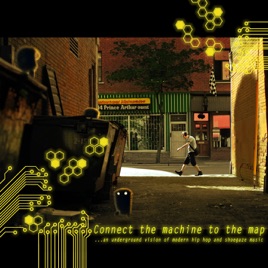 Connect the Machine to the Map (An Underground Vision of the Modern Hip Hop and Shoegaze Music)
Multi-interprètes
TITRE
DURÉE

Fog Belt (feat. Big Pauper & Shannon Rose Steele)

Brad Hamers

Answerforthenewamericancentury

Francisco Esteves, Kemal & The Word Association

Until Our Last Breathes (feat. Mc dälek/iconAclass)

Olivier Mellano

Haunted Days and Witch's Teat

Time 4real (feat. Ceschi Ramos)

BleuBird

Chief and TheDoomsdayDevice

Manic Dogs At the Carousel

bit-tuner

Song About a Friends Friend

Kid Presentable !!!

Most People Don't Need Rescuing

Pierre the motionless

Choose Your Enemy (feat. Chief and TheDoomsdayDevice & M. Martin)

We Are Disco Doom REVENGE

They Will Forget the Light

Mattr.
24 Morceaux, 1 heure 27 minutes
Sortie :

28 févr. 2013

℗ 2013 Dora Dorovich / Quixote R.P.M.