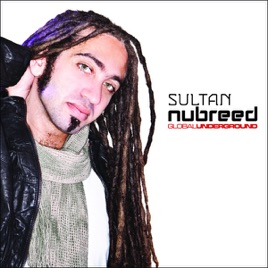 TITLE
TIME

Schoon (Dave Ellesmere Remix)

Toby Tobias

Bios (Markus Wesen Remix)

Pascal Vert

Rumblefish (Tone Depth 10th Anniversary Edit)

Tone Depth

Sansula (Jonas Koop's Dubfreak Mix)

Dominik Eulberg

Crimson Sun (feat. Dirty Vegas & Ned Shepard)

Town of Sorrow (Mic Newman Remix)

Bertie Blackman

Asteroidz (Sultan & Ned Shepard Remix) [Feat. Madita]

DBN

Invisible Man (Ned Shepard Instrumental Mix)

Stephan Luke

Private House (Siwell Dub Remix)

Joe T. Vannelli

Closed Eyes (Paul Kalkbrenner Remix - Ned Shepard Nubreed Edit)

Chordian

123 CAT (Acappella) [Bonus Track]

BM Linx

Break My World (Sultan Nubreed Edit)

Dark Globe

Nu Breed (Continuous Mix 1)

Nu Breed (Continuous Mix 2)
35 Songs, 6 Hours 4 Minutes
Released:

Aug 23, 2009

℗ 2009 Global Underground
Ratings and Reviews
Solid subtle satisfying
Amazing mix! First time heard one of the tunes on French CBC Radio, and got hooked. Bought the whole album based on that, an not regretting it at all. I dance, work , study and drive to it...so smooth. Have fun!
B R I L L I A N T
Amazing.... Never had any regrets buying sultans music and this one just surpasses them all....
Great mix
A very special mix. Just get it. You won't be disappointed. :-)

Very smooth.