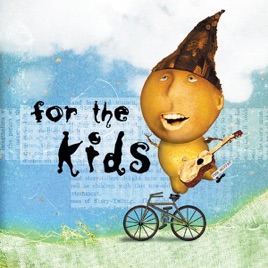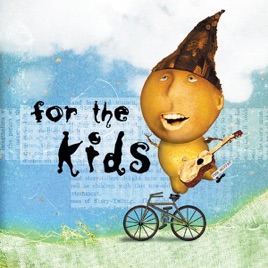 For the Kids
Various Artists
TITLE
TIME

Have a Little Fun With Me

Glen Phillips

Twinkle Twinkle Little Star

Chantal Kreviazuk & Raine Maida

Goodnight Children Everywhere

Sixpence None the Richer
14 Songs, 36 Minutes
Released:

Jan 1, 2002

℗ 2002 Nettwerk Productions LLC
Ratings and Reviews
Great for parents who hate kids music
I love seeing a smile on my son's face, but I hate kids' songs that are sung by kids with little talent. This album is awesome, and we BOTH enjoy listening to it. And I totally agree that BNL should do a children's album. La la la la Lemon is our favourite song and classic BNL. Great buy!
Would love to hear a BNL children's album!
You might think I'm joking, but I'm actually serious. "La la la la lemon" is a great little song, and so distinctly BNL - my kids think it's hysterical. As a 30 year old father of four, BNL music was a staple of my regular music diet throughout my college years - and I'm still a fan! I'd love to be able to pass this great Canadian musical experience on to my kids in a way that's age appropriate for them. Think about it, the original BNL fans have grown up just a little. It's guys like me, my age, now married with kids. There'd be a killing to make off of a BNL children's album. I'm not suggesting a total morph into something resembling the Wiggles. Keep it BNL. Keep it Canadian. People will love it.
Barenaked for Kids
I love this album. I totally appreciate how they use the term "kids" within reason, with some catchy makes- you- want- to- learn- all- the- words songs for older kids complimented with the remainder of the songs for littler kids being fun and light. This album has all the makings of a normal Barenaked Ladies album, but it's directed at the littler adults! Loooove it!