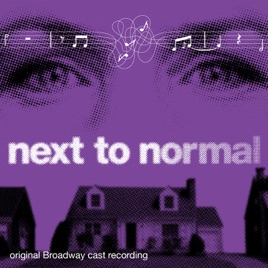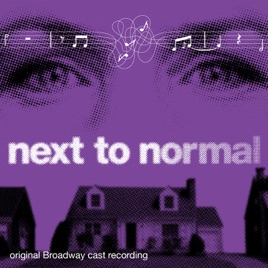 TITLE
TIME

Next to Normal Cast & Next to Normal Band

Aaron Tveit, Adam Chanler-Berat, Alice Ripley, J. Robert Spencer, Jennifer Damiano, Louis Hobson & Next to Normal Cast

Next to Normal Cast & Jennifer Damiano

Who's Crazy / My Psychopharmacologist and I

Jennifer Damiano, Aaron Tveit, Adam Chanler-Berat, Alice Ripley, J. Robert Spencer, Louis Hobson & Next to Normal Cast

Adam Chanler-Berat, Jennifer Damiano & Next to Normal Cast

Next to Normal Cast & Alice Ripley

Alice Ripley, Aaron Tveit, Adam Chanler-Berat, J. Robert Spencer, Jennifer Damiano, Louis Hobson & Next to Normal Cast

Next to Normal Cast & J. Robert Spencer

Next to Normal Cast & Alice Ripley

Alice Ripley, J. Robert Spencer, Aaron Tveit & Next to Normal Cast

Superboy and the Invisible Girl

Jennifer Damiano, Adam Chanler-Berat, Alice Ripley & Next to Normal Cast

Next to Normal Cast & Aaron Tveit

Make Up Your Mind / Catch Me I'm Falling

Alice Ripley, Adam Chanler-Berat, Jennifer Damiano, Louis Hobson, J. Robert Spencer, Aaron Tveit & Next to Normal Cast

Alice Ripley, Aaron Tveit & Next to Normal Cast

Next to Normal Cast & Aaron Tveit

Next to Normal Cast & J. Robert Spencer

Next to Normal Cast & Alice Ripley

J. Robert Spencer, Alice Ripley & Next to Normal Cast

Alice Ripley, Adam Chanler-Berat, Jennifer Damiano, Louis Hobson, J. Robert Spencer, Aaron Tveit & Next to Normal Cast

Alice Ripley, J. Robert Spencer, Jennifer Damiano & Next to Normal Cast

Jennifer Damiano, Adam Chanler-Berat & Next to Normal Cast

Louis Hobson, J. Robert Spencer, Alice Ripley & Next to Normal Cast

Alice Ripley, J. Robert Spencer, Jennifer Damiano, Louis Hobson & Next to Normal Cast

Next to Normal Cast & Aaron Tveit

Jennifer Damiano, Adam Chanler-Berat & Next to Normal Cast

Alice Ripley, Louis Hobson & Next to Normal Cast

Alice Ripley, J. Robert Spencer & Next to Normal Cast

It's Gonna Be Good (Reprise)

J. Robert Spencer, Alice Ripley & Next to Normal Cast

Alice Ripley, Jennifer Damiano, Adam Chanler-Berat, J. Robert Spencer & Next to Normal Cast

Next to Normal Cast & Aaron Tveit

Next to Normal Cast & Alice Ripley

Make Up Your Mind / Catch Me I'm Falling (Reprise)

Alice Ripley, Aaron Tveit, Louis Hobson & Next to Normal Cast

Alice Ripley, Jennifer Damiano & Next to Normal Cast

Hey #3 / Perfect for You (Reprise)

Jennifer Damiano, Adam Chanler-Berat & Next to Normal Cast

Next to Normal Cast & Alice Ripley

Aaron Tveit, J. Robert Spencer & Next to Normal Cast

J. Robert Spencer, Aaron Tveit, Adam Chanler-Berat, Alice Ripley, Jennifer Damiano, Louis Hobson & Next to Normal Cast
37 Songs, 1 Hour 28 Minutes
Released:

7 Apr 2009

℗ 2009 Ghostlight Records
Ratings and Reviews
Next to Normal - A great new work
There is a lot to like about this latest offering from Broadway, the music is superb, the singing outstanding and the overall story comes through even on the album. For those who enjoy recent Broadway musicals such as Spring Awakening, then this is for you. Give it a listen a couple of times however, as it gets better each time.
DON'T WASTE NINE BUCKS! THERE IS A CHEAPER VERSION
there are two identical versions of this on itunes, one is 20.99 and this one is 29.99. they both have exactly the same songs. don't waste your money getting this overpriced one. it is awesome though.