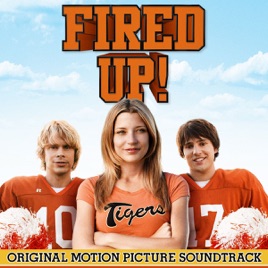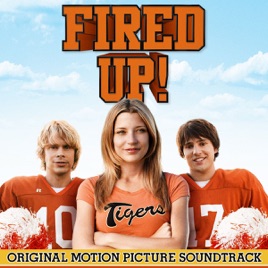 Fired Up! (Original Motion Picture Soundtrack)
Various Artists
TITLE
TIME

Mark Hoppus & Richard Gibbs

Mambo No. 5 (A Little Bit Of...)

Lou Bega

Nu Nu (Yeah Yeah) Double J & Haze (Remix)

Fannypack

Hello Muddah, Hello Fadduh

Public Parking

Kyle McCulloch & Fuzzbee Morse
17 Songs, 1 Hour
Released:

Feb 17, 2009

℗ 2009 Screen Gems, Inc.
Ratings and Reviews
Funny Movie and a Good Soundtrack!!
This soundtrack is great because it uses both current and older, more well known songs. It really complimented the movie. If wondering about the song played during the bus ride during the movie- it isn't included on this soundtrack- it's kate nash's D******d. Overall a solid sountrack and a very funny film.
song??
whats the song in the movie that goes why r u being a d******d, what r u being a d******d 4
Underrated But Great
The movie was criticized to no extent by critics, but if you like short one line humor and cheeky puns, you'll absolutely love the movie.
The soundtrack is the same way; somewhat unheard of songs (aside from Dr. Dick's fav's) that go along with the movie great. It is a great album and anybody will like at least some of the songs. Until The Stars Fall is a fantastic up-beat jam as is 1,2,3 Turnaround.
My advice, buy it.