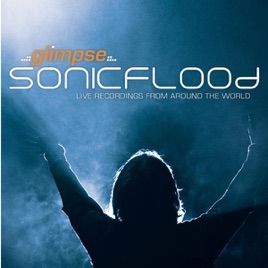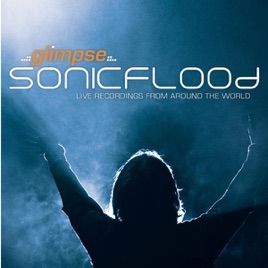 Glimpse - Live Recordings from Around the World
Sonicflood
| | TITLE | | TIME |
| --- | --- | --- | --- |
| | Your Love Goes On Forever (Live) | | |
| | Open the Eyes of My Heart (Live) | | |
| | | | |
| | I Want You to Know (Live) | | |
| | | | |
| | | | |
| | | | |
| | | | |
| | | | |
| | | | |
| | | | |
| | I Want to Know You (In Thailand) [Bonus Track] | | |
12 Songs, 50 Minutes
Released:

Oct 31, 2006

℗ 2006 Sonicflood
Ratings and Reviews
SONICFLOOd,, but not?
Although you can appreciate the fact that after Jeff Deyo left, sonicflood continued on, it has always been difficult to still think of them as Sonicflood. One listen to any Jeff Deyo CD and you can see who was the pioneering member. Alot of the *new* sonicflood's music is really good, but...the songs that were originally recorded by Sonicflood, just fall soooo short of their previous versions. I just don't think that these songs should have been included. Track 2, Track 4 (wayyyy off). The other stuff is GOLD.
Addressing negativity
come back to the Lord.... To ridicule this cd is evidence of complacency and resistence to God-ordained change. This album ministers, period. Don't let your hearts be hardened.
Hardened Hearts? No, Just Musical Tastes.
I totally agree with HillsideHero, this album isn't that bad. It's just from a musical standpoint, Jeff Deyo was the rock of this band and now, only one original member exists in the new Sonicflood. (Actually, the band's rotation has changed at least three or four times since Jeff Deyo's departure.) But that's my two cents. Hope you enjoy it though, they're great songs!